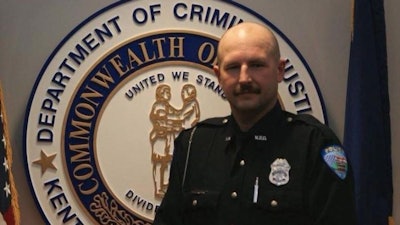 A police officer in Fulton County, KY, who had been reported missing was found dead Saturday morning. He and his patrol vehicle were apparently washed away in a flood.
Kentucky State Police say they were notified around 9:15 p.m. (CST) Friday that a Hickman police officer was missing and was possibly in a flooded field.
Search and rescue teams and various agencies from both Kentucky and Tennessee searched throughout the night for the officer.
Troopers say around 5 a.m. (CST) Saturday, crews located the body of 45-year-old Officer Rodney S. Smith in a flooded field. Officer Smith's cruiser was also located, WKYT TV reports.
A preliminary autopsy by the Fulton County Coroner indicates the officer drowned.