Police on Wednesday announced charges of first-degree murder and armed violence against Shomari Legghette, a four-time felon accused of shooting Chicago Police Cmdr. Paul Bauer at point-blank range using a gun with an extended-capacity magazine.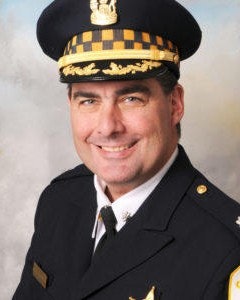 Legghette, 44, has a criminal history stretching back more than two decades, court records show. He picked up new charges while out on bond, on parole and serving probation, making him the kind of repeat offender whom Bauer recently urged authorities to keep off the street, reports the Chicago Tribune.
Bauer had been in the area after attending active shooter training to prepare officers for mass shootings.
The Cook County medical examiner's office said he died of multiple gunshots.
The married father of a 13-year-old daughter is the first Chicago officer fatally shot since 2011.