A Baton Rouge police officer was severely injured late Sunday night when a suspect fired several rounds into a marked police unit in the area of Thomas H. Delpit Drive and Lettsworth Street, said Baton Rouge police spokesman Sgt. Don Coppola Jr.
The mentally ill man accused of the shooting had used a stolen gun in the attack, police officials said Tuesday.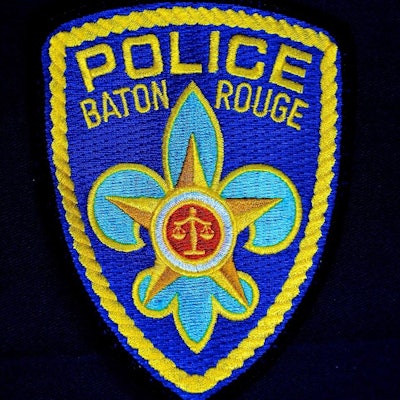 The wounded officer, Shane Totty, 30, is expected to recover despite having been struck in the face with a bullet, shrapnel, and glass, police spokesman Sgt. Don Coppola Jr. said. Police initially believed Totty was struck only by debris, but Coppola clarified Tuesday that after further investigation they discovered he also had been hit by a bullet, the Advocate reports.
Police said Eugene Thomas Jr., 34, first shot at three of his family members and at a family friend Sunday night on Thomas H. Delpit Drive and then drove off. When Totty found Thomas in the 900 block of Lettsworth about 11 p.m., Thomas fired numerous rounds at the police unit, hitting the windshield and driver's door, police said.
Coppola said the officer's injuries appear severe but not life threatening, reports the Advocate.
Sgt. L'Jean McKneely, another police spokesman, confirmed that the suspected shooter was being detained. He was taken into custody following a pursuit that ended when he surrendered to police.
The gun Thomas used Sunday was previously reported stolen, but it was not immediately clear where it was stolen from or when, Coppola said. Additional charges may follow, he said.