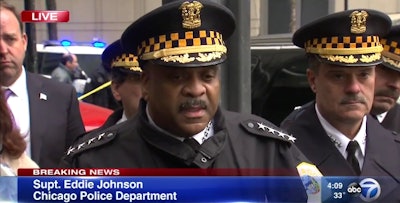 VIDEO: Chicago Police Commander Shot, Killed at Government Building
A high-ranking Chicago officer was fatally shot while assisting a tactical team at a state government office building downtown.
Spokesman Anthony Guglielmi said the off-duty officer was shot around 2 p.m. Tuesday at the James R. Thompson Center, also known as the State of Illinois Building. The officer was transported to Northwestern Memorial Hospital. He was shot twice in the head, reports WLS-TV.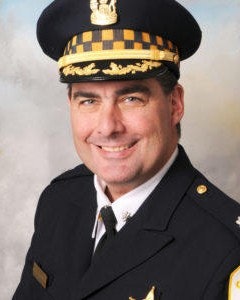 Supt. Eddie Johnson has identified the officer as Paul Bauer, a commander in the 18th District. Bauer was a member of the mounted patrol and was promoted to commander in 2015.
Gugliemi said on Twitter Bauer was shot by "an assailant." According to police radio transmissions, he may have been trying to stop a suspect on the street in connection with a shooting that took place in the same area Saturday, when the suspect ran.
It is believed the suspect is in custody.