A Wasilla, AK, man accused of killing the first Alaska State Troopers dog to die in the line of duty was convicted by a jury on Wednesday.
The jury found 27-year-old Almando Abarca guilty of harming a police dog, as well as attempted murder for firing shots at his handler and another officer during a September 2016 foot chase, reports the Anchorage Daily News.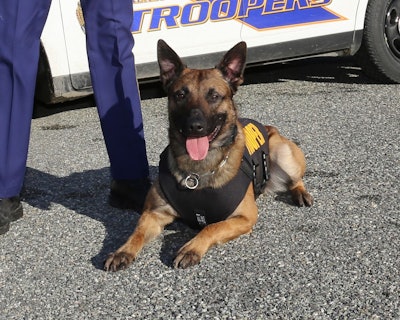 Abarca was pulled over around 5:30 a.m by Palmer, AK, police for not having tail lights, fleeing at high speeds, and crashing his car into a tree near the Glenn-Parks interchange, charging documents said. He reportedly got out of the car with a pistol in his hand and ran. He shot behind him at a Palmer officer, a trooper, and K-9 Helo, who were following him on foot.
The dog was shot several times and died from his injuries.
Abarca is scheduled for sentencing May 29 and faces a range of five to 99 years for attempted murder and one to four years for several other counts.