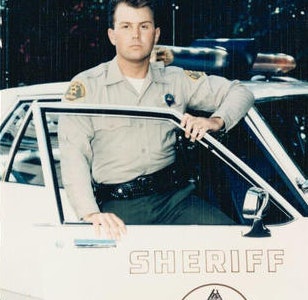 A Los Angeles County Sheriff's deputy wounded 24 years ago when he was shot in the head during a traffic stop in Rowland Heights has died, it was announced Wednesday.
Steven Belanger died Tuesday as a result of injuries he suffered in the December 1994 shooting, according to the Association for Los Angeles Deputy Sheriffs, the union representing the department's deputies.
Belanger was 29, a married father of a 1-year-old daughter and a seven-year LASD veteran when he was shot by a 20-year-old man on a skateboard, a bullet lodging in his brain, unable to be removed, according to ALADS and a Los Angeles Times article published in the weeks after the shooting.
"His retirement, ongoing health issues and ultimately his death ... were related to the shooting," according to an ALADS statement.
Read more at NBC Los Angeles