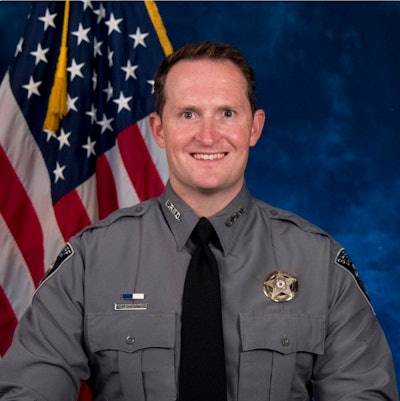 Law enforcement in Colorado Springs, Colorado, responded to a motor vehicle theft that resulted in one deputy being killed in the line of duty, and two other officers wounded. The suspect was killed at the scene.
El Paso County sheriff's Deputy Micah Flick, 34, has died after being shot in the line of duty, according to El Paso County Sheriff Bill Elder during a Monday evening press conference.
Colorado Springs Police Chief Pete Carey also said during the press conference that the officers were responding to a motor vehicle theft, encountered a suspect, struggled with him and then gun shots rang out around 4 p.m. local time. Two El Paso County Sheriff officers were struck and are hospitalized. A male suspect was pronounced dead at the scene.
One Colorado Springs police officer was wounded and in surgery. His condition wasn't immediately known.
The names of the wounded officers and the deceased suspect were not released, CBS News reports.