The U.S. Marshals Service has identified the deputy marshal killed in a shooting in Pennsylvania as Christopher David Hill, 45. He died in the line of duty Thursday morning while serving a warrant on a fugitive in Harrisburg, reports PennLive.com.
Two police officers from Harrisburg and York were shot and injured in the attack, as well.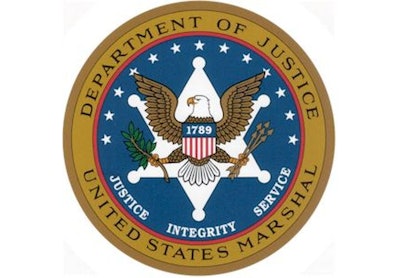 Deputy Hill was an 11-year veteran of the U.S. Marshals Service assigned to the Middle District of Pennsylvania. He was part of a Marshals Service task force executing a warrant for the arrest of Shayla Lynette Towles Pierce, who was wanted by the Harrisburg Bureau of Police for terroristic threat offenses, according to a U.S. Marshals Service press release.
The team located Pierce in a residence in the 1800 block of Mulberry Street. While executing the warrant, the team was fired upon by a male subject in the residence with Pierce. Deputy Hill and two local task force officers were struck by gunfire during the assault.
Hill was transported immediately to the University of Pittsburgh Medical Center Pinnacle Harrisburg hospital where he died. The other officers were treated for non-life threatening injuries.
The male subject who fired upon the officers died when officers returned fire; Pierce is in custody. The shooting investigation is being handled by the Harrisburg Bureau of Police and the FBI.
Hill is survived by his wife and two children.