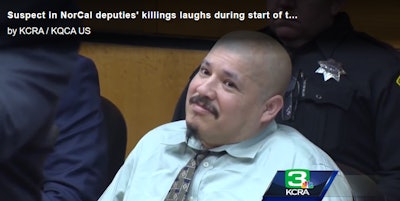 A man who was arrested in the 2014 killings of two Northern California deputies appeared in court Tuesday, laughing, smiling and shouting out that a deputy was a coward as the prosecution laid out the timeline of the crime spree that spanned Sacramento and Placer counties.
Luis Bracamontes, who was in the country illegally after having previously been deported twice to Mexico, is on trial in the shooting deaths of Sacramento County sheriff's Deputy Danny Oliver and Placer County sheriff's Detective Mike Davis.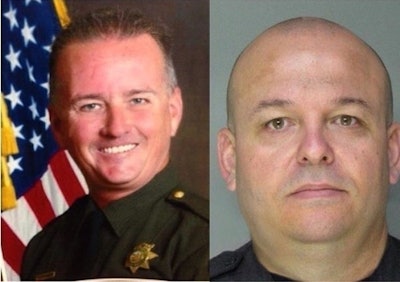 Investigators said Bracamontes and his wife, Janel Monroy, led officers on a chase on Oct. 24, 2014 from Sacramento's Arden area up through Placer County, where the crime spree ended in Auburn. In addition to the killings of Oliver and Davis, another man was shot and Bracamontes carjacked several people, investigators said.
After several hearings that took into consideration Bracamontes' competency to stand trial in a case that could seek the death penalty, the long-awaited proceedings got underway Tuesday morning with the opening statement from the prosecution.
"I wish I could have killed more of those motherf---ers" Bracamontes shouted in the courtroom. "I will break out soon, and I will kill more," KCRA reports.
In a previous hearing he admitted to killing the deputies.