Deputy Doug Barner worked with his K-9 partner for six years. Now with the dog's retirement this year, he is taking him to his forever home.
Last month the Williamson County, TX, sheriff's deputy formally requested he take ownership of K-9 Harry, who is concluding his days of nabbing criminals and sniffing out contraband, reports the Austin Statesman.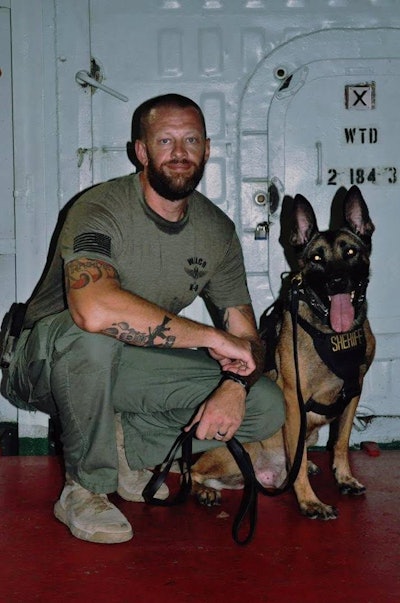 After taking custody of a former K-9, Dutch, Barner said it was natural for his family to open their doors to Harry, who he said has become just as much a part of the family.
"He's always in the car with you and sometimes you catch yourself talking to him a lot," Barner said.
Barner already had years of experience as a dog handler before partnering with Harry, a Belgian Malinois, six years ago. Together, the two would capture fleeing suspects, track leads on missing persons, and detect narcotics and drug currency moving through the county.
With Harry retiring, Barner said he is taking a break from partnering with a K-9 and instead focusing on Harry's needs now that he has onset arthritis.
"He is very protective of the family and completely switches off work mode when he's at home," Barner said. "He gets on his big fluffy dog bed and just lays in front of the fireplace and relaxes."