Injured Arnold, MO, police Officer Ryan O'Connor is expected to be flown to a rehabilitation hospital near Denver on Monday as he continues to recover from being shot in the back of the head by a burglary suspect last month.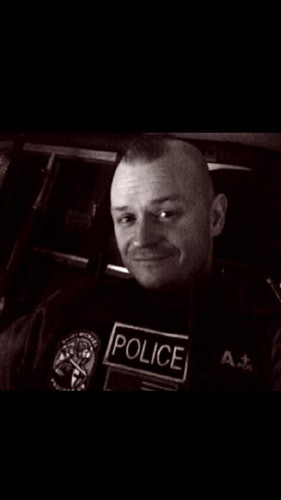 First responders lined his route to an airport to be flown out Monday morning, and a large number of officers and firefighters saw him off from the airport, reports the St. Louis Post-Dispatch.
Police say Chad Klahs, 29, of Arnold shot O'Connor Dec. 5 before fatally shooting himself, all while handcuffed in the back of O'Connor's police SUV. The shooting was on the parking lot of police headquarters, just yards from the police sally port where O'Connor was heading with Klahs.
O'Connor underwent a five-hour surgery after the shooting and in the weeks since continued to receive medical treatment that included more surgeries and a medically induced coma. He will now be treated at the Craig Hospital in Englewood, CO, which is renowned for spinal cord and brain injury rehabilitation.
On Thursday, the Arnold Police Department posted a message on its Facebook page saying O'Connor, 44, had made some "small but significant improvements," including the removal of a ventilator and opening his eyes.
Related: MO Officer Shot in Head Last Month, Breathing on His Own
Related: MO Officer Fighting for Life After Being Shot in Head Tuesday
Related: MO Officer Shot, Critically Injured Transporting Suspect