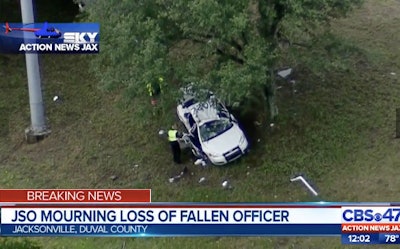 VIDEO: Florida Officer Killed in Patrol Car Accident on Rain-Slicked Highway
A Jacksonville police officer was killed in a single-car crash early Tuesday morning, according to the Jacksonville Sheriff's Office.
Sheriff Mike Williams said the officer, identified as Lance C. Whitaker, was responding to a traffic crash on rain-slicked I-295 at 4:30 a.m., when the officer hit a tree.
The officer was transported to a local hospital, where he later died.
Williams believes weather may have played a factor in the crash, ActionNewsJax reports.
Jacksonville is a combined city-county agency where police officers work for the sheriff's office.