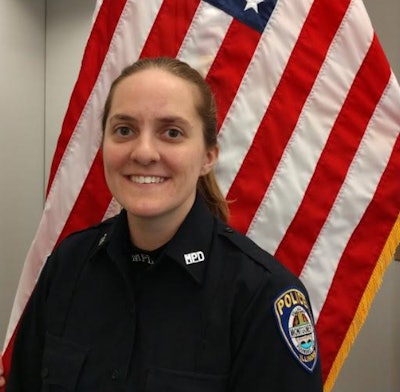 A Montgomery (IL) Police officer is being praised for her life-saving efforts of a four-day old infant after police were called to save the infant, who was choking.
Last Monday, around 3:35 p.m., officers responded to a residential call. Officer Kelli Smith arrived on scene and made contact with the mother and was handed the child, who was not breathing.
Police officials say that Smith, "properly supported the infant in her arms and provided multiple pats on the back which dislodged an item which was stuck in the infant's throat."
The infant then began to cry and resume normal breathing patterns. Oswego Fire paramedics arrived on-scene shortly after and continued care for the infant, WSPY reports.