Dallas police Officer Crystal Almeida is slowly recovering from severe injuries she sustained in the shooting that took the life of her patrol partner last week.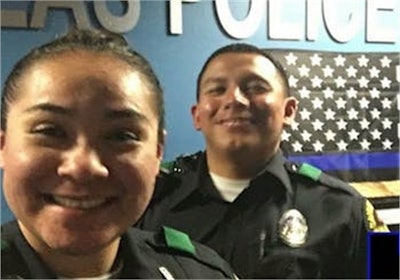 Almeida, who remains in critical but stable condition, has begun walking but still is struggling to speak, her father, Manuel Almeida, told the El Paso Times. She is expected to undergo another surgery next week.
"She is doing a lot better, but we still have a long way to go," Manuel Almeida said. "She regained consciousness; she is starting to walk around. She still can't speak much, but she is slowly starting to talk. She can't talk much right now. She has said very, very little."
Crystal Almeida had surgery last week to remove bullet fragments from her brain and excess fluids that had formed in the area, Manuel Almeida said. She then was placed in a medically induced coma, and regained consciousness later that week.
"Doctors say she is doing really well right now," Manuel Almeida said. "She is not out of the woods yet, but her progress is really good. She is going to be here for a while, but, thank God, she is doing much, much better."