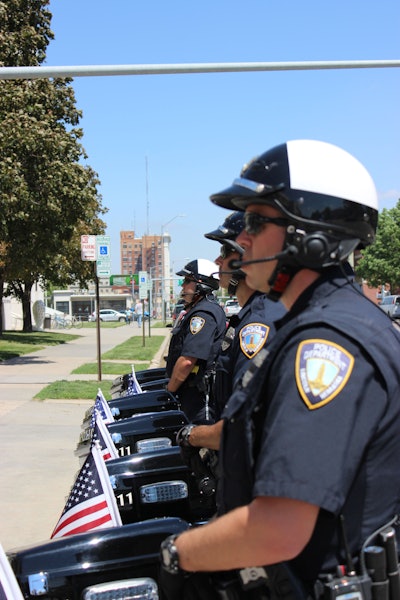 Officers Brian Ward and Samantha Gillen of the Lincoln (NE) Police Department were recently credited with deescalating a situation involving a 43-year-old man threatening Walmart employees and shoppers. The man was pacing back and forth and acting erratically, and he said he had a gun.
Ward and Gillen commanded him to take his hands out of his pockets and turn around. They kept talking to him and, eventually, they safely took him into custody.
The man did not really have a gun, so the officers cited him for disturbing the peace and took him into emergency custody for a mental health evaluation.
"We eventually got him the help he needs. He's alive and well, so that's kind of the main key out of the whole incident," Gillen told Omaha.com.
The officers credited their training in de-escalation techniques for the situation's peaceful resolution. The department, however, also credits the Mental Health Association (MHA) of Nebraska's REAL program, where Lincoln officers refer people with mental illness to the MHA for voluntary help. REAL is an acronym for respond, empower, advocate, and listen, and is a program launched in 2011. REAL is the reason this man received a long-term solution to his mental health concerns.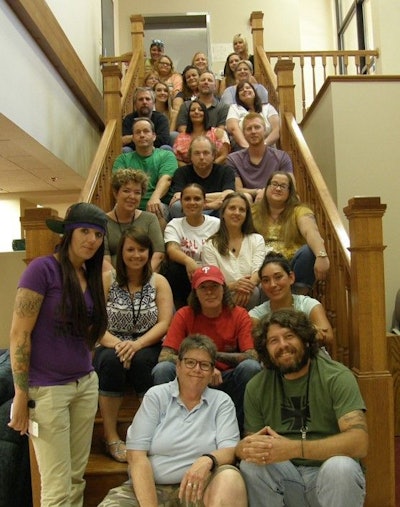 This is but one example of a program that is netting real results, says Officer Luke Bonkiewicz, the resource coordinator for the Lincoln PD. Since the first referral, made in 2011, officers have referred more than 1,900 people to the program, and 85% of those people have accepted services, according to a department review in August 2017.
In a recent analysis of 775 individuals, the department compared those who received a REAL referral to those who did not to see if there was a difference in outcomes. The study found the REAL program greatly helped those who participated. Referred individuals were 33% less likely to be taken into emergency protective custody two years after the initial contact, compared with cases where no referral was made, the study found. At the three-year mark, individuals were 44% less likely to be taken into emergency protective custody.
"We looked at where they were at 12 months, 24 months, and 36 months, Bonkiewicz says. "We found that REAL did not impact the odds of being arrested 12, 24, and 36 months later. But, we see a reduction in the number of mental health calls for service, and in the need to be taken into protective custody at 24 and 36 months. That's where the differences started to emerge."
Bonkiewicz says he believes that's because, like treatment for a serious illness such as cancer, successfully treating mental illness takes time. "It takes one to two years to really see results because it takes that long to develop a stable mental health plan," he says.
Let's Work Together
Though dealing with citizens with mental health issues is nothing new, Bonkiewicz says the number of calls dealing with those in a mental health crisis has grown. While this might be due to an increase in population, Bonkiewicz attributes the increase, at least in part, to a decline in community-based outpatient care and support for people with chronic mental illness. Without proper care, police officers, he says, increasingly deal with mental health crises on the job.
Something needs to change, and in Lincoln, this shift began more than 20 years ago, when a police captain began to look at how the department could implement more effective and long-term solutions in mental health calls for service.
He reached out to several mental health organizations for help with a limited number of mental health consumers. In this fledgling program, after police contacted an individual during a crisis, they flagged that person in the system. The flag simply said, "If this person is experiencing a crisis, call this number." "Officers would call this organization and they would respond and assist because the individuals were clients of theirs," says Bonkiewicz.
But eight years ago, that initiative morphed into something more formal, and the REAL program was born.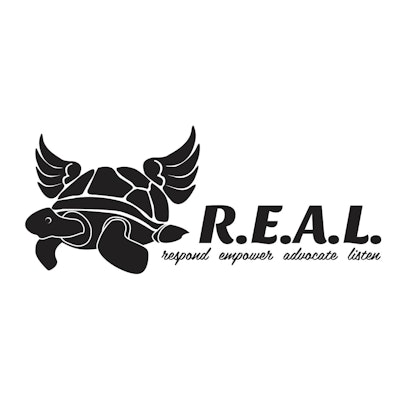 In 2011, the department reached out to the Lincoln Chapter of the MHA to discuss ways to better serve mental health consumers. "It seemed like the police department was working from one angle and the MHA was working from another," Bonkiewicz says. "But to really make a difference, we needed to work together."
Law enforcement, he says, was approaching the situation from the angle of: Is this person dangerous? Are they a danger to themselves or others? Are they mentally ill? Do I take them to jail or to a mental health crisis center? Meanwhile, the MHA saw the person as sick and needing access to the right resources to get well.
He explains officers were arresting their way out of these situations. In other words, he says, "We showed up and made an arrest to resolve the problem. But, that's not very effective. While an arrest is necessary sometimes, there are a lot of situations you cannot arrest your way out of and a mental health crisis can be one of them."
He adds, "And, we were not working together. We would take people to jail and the MHA would try to catch them before they were released. Today, when police go on a mental health call for service, the MHA knows exactly what's happened, gets out there very quickly, and their response is more uniform."
A Uniform Response
When Lincoln officers respond to a call involving a mental health crisis today, the officers first contact the individual and make the appropriate decisions for the call, i.e. jail or emergency care, just as they did before. It's the follow-through that has changed.
After the call, officers now contact the MHA via email or phone and say, "I was in contact with this individual. This was what was going on. This is the mental health condition he or she had, and these are the issues we talked about." It might be something as simple as, "I was with John Smith the other night. John says he lives with depression. He's not taking his medications because he doesn't have a doctor right now. He's lost his job and he thinks he's going to be evicted. I didn't feel John was a danger to himself or others, so I put him in contact with family and friends."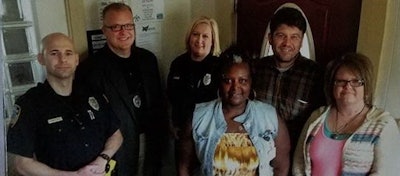 Within 24 hours, the MHA dispatches a peer specialist to contact the individual. The peer specialist asks if he or she would like to participate, then works to get the individual connected to appropriate services. For example, in John's case, the peer specialists might connect him with a doctor, help him with his housing issues, and put him in contact with an employment agency.
Bonkiewicz says referred individuals typically respond very well to this outreach, a fact he attributes to the peer specialists being people who also live with mental health issues. "Some live with depression and anxiety, some live with schizophrenia, some with PTSD. So, when they knock on that person's door they can say, 'I understand you talked to the police last night. I'm someone who also deals with mental health issues. Is there anything I can do?'" he says. "It's a loose way of starting a conversation to get them some help."
The peer specialist's primary role is to listen, not push someone to a doctor for medication or into an institution. "They are listening and asking, 'What do you need?' That makes all the difference," he says. "The main point is we are not just leaving these people hanging."
There are situations where an individual is making repeat calls to police. Those cases are handled a bit differently, according to Bonkiewicz. If a person is calling police regularly, the peer specialist meets with the team detective to problem solve. They look at the person's profile, discuss the things they've spoken to the individual about, and design a plan to help.
"They then approach that person and say, "I see you've been calling the police a lot, and I believe you're reaching out to us for help. Here is a proposed plan to help you,'" he says. "They don't push the plan on the person. They just say that we have a plan."
If the individual is willing, the peer specialist will work with him or her to implement a long-term solution.
"Everything is voluntary," he stresses. "This is not a situation where we say, 'You do this plan, or we arrest you.' However, the MHA is very big on personal accountability. They tell mental health consumers that mental illness is not an excuse for bad behavior and, because they have lived experiences themselves, this gives them credibility."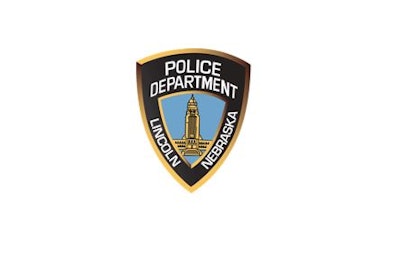 He adds, "Overall people are very receptive because most people are calling police because they've run out of options. They are not calling their doctor or a loved one. They know they need help but don't know who to turn to, so they are calling us."
More Mental Health Programs
According to the National Alliance on Mental Illness (NAMI), 2 million jail bookings involve a person with mental illness. Approximately 15% of men and 30% of women in local jails have a serious mental illness. One in four people killed in officer-involved shootings has a serious mental illness.
These numbers highlight the role law enforcement agencies increasingly play in mental health crises. They also demonstrate the importance of having a program like the one in Lincoln. Bonkiewicz puts forth a few recommendations for other departments to get them started on this path.
First and foremost, he recommends inventorying the department's culture toward mental illness. "What is the department's attitude toward calls for service? Are they treated like regular larcenies or domestic violence calls or does the department recognize that these calls require unique training?" he asks.
Then, ask if your department provides this training, he says.
The Lincoln PD provides training in mental health and de-escalation techniques at the academy level, the rookie in training level, and then offers ongoing in-service training for officers. Officers need to know how to identify mental illness, what to do when they encounter it, how to defuse the situation, and where to get help for the affected individual, according to Bonkiewicz.
"Agencies need to provide training beyond the initial eight to 12 hours of mental health training officers receive in the academy," he adds. "They need to make sure there is periodic in-service training related to mental health. Without ongoing training, we would have never come as far as we have, because it's the training that has changed our department culture."
Finally, Bonkiewicz says agencies must partner with area mental health organizations. "I recommend that an agency look at their city, their county, their state, and find out who provides mental health services, then start talking to these individuals to develop programs."
He adds, "We are not going to solve these problems independently. The only way we're going to address and provide long-term mental health solutions for people in our communities is by partnering and working together."
Ronnie Garrett is a freelance writer who has specialized in writing about law enforcement topics for more than two decades.