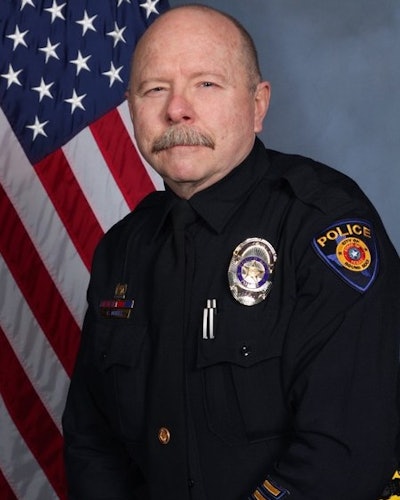 A Round Rock, TX, police officer who was hit and critically injured by a vehicle last February while he was diverting traffic around an auto/pedestrian fatality has died from his injuries.
Round Rock Police Chief Allen Banks confirmed 63-year-old Officer Charles Whites' death Friday afternoon, KTXS reports.
The collision happened Sunday, Feb. 25. Officer Whites was helping move traffic off of I-35 near the RM 620 and Round Rock Avenue intersection when he was struck.
The driver who hit Officer Whites, has been charged with intoxication assault. Whites was hit while directing traffic after a hit-and-run. Round Rock Police got a call about a person walking near I-35 about 5:27 a.m. and when they arrived on scene there was a body in the road, identified as 25-year-old Amir Azad. The driver who struck and killed Azad has not yet been identified.