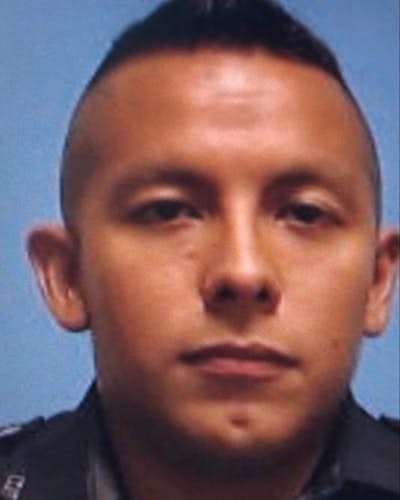 A Dallas police officer who was critically wounded in a shooting at a North Dallas Home Depot Tuesday has died.
Officer Rogelio Santander, 27, died in an area hospital Wednesday morning, the Star-Telegram reports.
Police say the other officer shot in the Tuesday incident, Crystal Almeida, is still in critical condition. She and a Home Depot employee also wounded in the incident are expected to survive.
The shooting suspect, 29-year-old Armando Juarez of Dallas, was in a white pickup truck that led dozens of police cars on a chase — speeding through neighborhoods, driving on sidewalks — before he was apprehended around 9:10 p.m. Tuesday, police say.
Juarez now faces a capital murder charge.