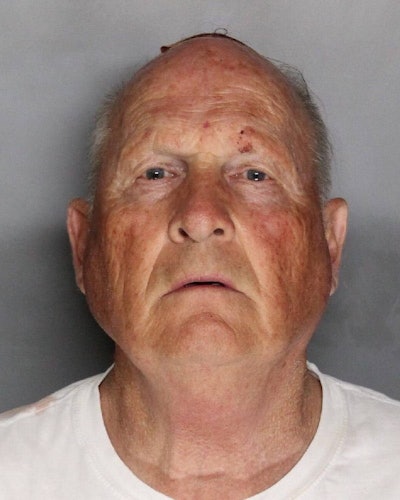 After four decades of dead ends, Sacramento law enforcement leaders announced Wednesday they arrested the man they believe was the East Area Rapist who killed and terrorized people in the 1970s and 1980s.
Sacramento County District Attorney Anne Marie Schubert and Sheriff Scott Jones said they relied on DNA evidence to arrest Joseph James DeAngelo, 72, who lived for more than three decades on a quiet street in Citrus Heights.
He was never considered a suspect until six days ago, the Sacramento Bee reports.
The East Area Rapist, also known as the Golden State Killer, the Original Night Stalker and the Diamond Knot Killer, is believed to have killed at least 12 people, raped at least 45 victims and burglarized hundreds of homes.
Nearly all of the rapes and homicides between 1976 and 1978 occurred in the Sacramento region, followed by rapes in the Bay Area and later homicides in Southern California.
Investigators zeroed in on DeAngelo within the past six days, Schubert said. Between then and now, Sheriff's detectives conducted surveillance on DeAngelo to determine his habits and how he might react to an arrest, Jones said. Detectives arrested him Tuesday.
They relied on a "discarded DNA sample," Schubert said, adding that she would not provide more DNA specifics at this time.