A police officer in Ohio handed an apology cake to a firefighter who was accidentally shocked when she deployed her stun gun during an altercation, reports Newsweek.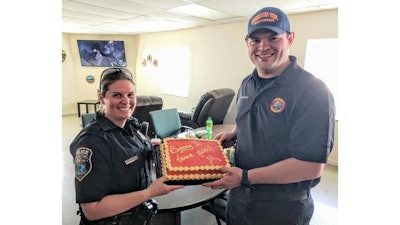 The Hamilton Township (OH) Police Department said on Facebook that the officer, named only as Officer Workman, was assisting the Fire Department when an altercation occurred between the patient and team on arrival to the hospital.
While she was attempting to get the patient under control, Workman deployed her TASER and "inadvertently 'shocked' [fire fighter] Rickey Wagoner!" the department said.