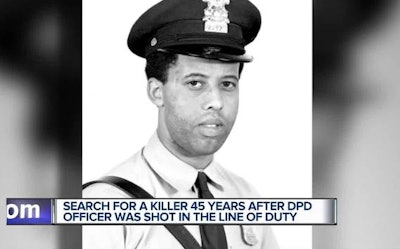 "We were investigating drug sales on the street," said Retired Detroit Deputy Police Chief James Younger whose partner was shot in 1972 by a man who was never arrested for the crime.
The shooting left Detroit Police Officer Donald Kimbrough paralyzed from the waist down and he died December 7, 2017, from medical complications that resulted from the decades old shooting.
"With the knowledge that he was shot and never fully recovered, the manner is homicide," says Dr. Bernardino Pacris from the Oakland County Medical Examiner's Officer who conducted an autopsy on Kimbrough and recovered an oxidized, deformed bullet from Kimbrough's back.
Sergeant Todd Eby of Detroit's Homicide Task Force has been assigned to solving this extremely cold case, WXYZ reports.