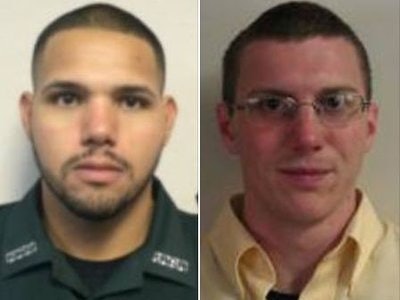 Investigators in Florida say they may never know why a man - a recluse from a rural farm community who rarely ventured into town - killed two Gilchrist County Sheriff's deputies Thursday while they sat in a Chinese restaurant.
John Hubert Highnote, 58, of Bell casually walked into the restaurant, went up to the deputies and fired at them. He then went into his car and killed himself, ABC News reports.
"It's inexplicable," State Attorney Bill Cervone said. "People will want to know why, and we may never have an answer for them."
Gilchrist County Sheriff Bobby Schultz blamed the deaths of Sgt. Noel Ramirez, 30, and Deputy Taylor Lindsey, 25, on hatred toward law enforcement.
"What do you expect happens when you demonize law enforcement to the extent it's been demonized? Every type of hate, every type of put-down you can think of," Schultz said at a news conference.