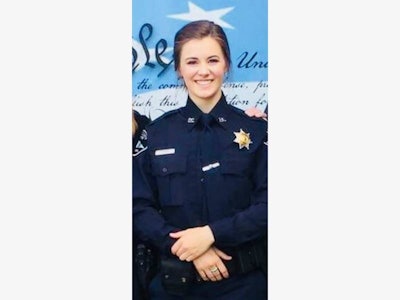 A 25-year-old man was charged Monday for an alleged DUI wreck that sent a Pierce County, WA, sheriff's deputy down an embankment and fractured her cervical vertebra last week in Parkland.
Deputy Sydney Davis, 25, was hospitalized in a critical care unit after the wreck Thursday. She was taken to St. Joseph Medical Center in Tacoma, which is a CHI Franciscan hospital.
Asked Monday about Davis' condition, a CHI Franciscan spokesperson said she had been treated and released. Sheriff's spokesman Ed Troyer said Friday it would be "quite some time" before Davis could return to work.
The suspect in the crash pleaded not guilty to vehicular assault Monday at arraignment in Superior Court, reports the News Tribune.