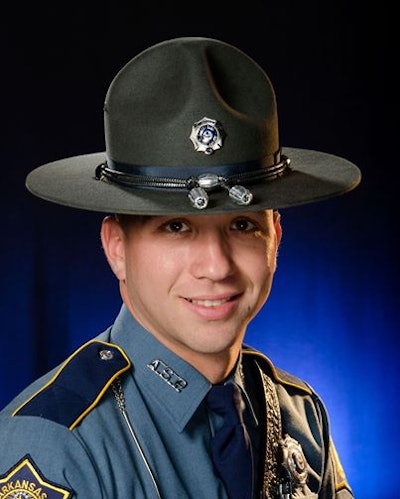 An Arkansas State Police trooper was shot and wounded during a Sunday night traffic stop. A suspect is in custody.
Trooper Kyler Sheldon was transported to a local hospital after the shooting. Police tell KATV his injuries are non-life threatening.
Officials say Elsbeth Tresa Kittinger, 49, of Fort Worth, Texas was arrested after being treated for a gunshot wound sustained in the shooting.
The suspect was shot by responding officers during a vehicle pursuit.