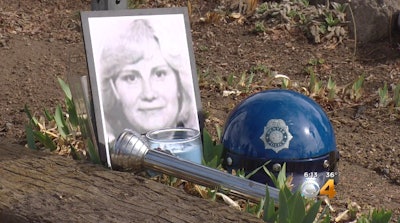 VIDEO: Fallen Denver Officer Remembered On Day of Her Murder
The Denver Police Museum is remembering the Denver Police Department's first female officer killed in the line of duty.
Officer Kathleen Garcia was shot and killed 37 years ago Wednesday. The 24-year-old had been with the department just six weeks, reports CBS4.
Garcia was remembered at the spot she was murdered, at Galapago and Wesley in Southwest Denver.
"We're here to honor the memory of Kathleen Garcia, but also to ask the citizens of Denver maybe someone out there has some information, or knows something that might be helpful in solving this crime," Michael Hesse, President of the Denver Police Museum said.