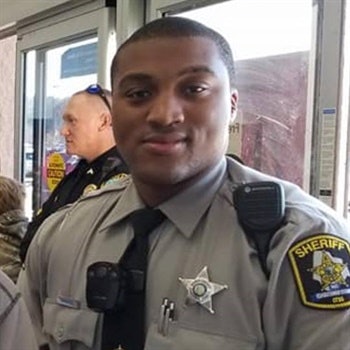 Four people have been arrested in connection with the death of an Edgecombe County (NC) Sheriff's deputy who was killed in a traffic collision on March 11.
Deputy David Manning lost control of his vehicle and crashed head-on into traffic as he attempted to pull over an intoxicated driver.
The North Carolina State Highway Patrol asked for the Alcohol Law Enforcement's help in the investigation into the fatal crash.
That investigation revealed Richard Howard Walters, 33, of Pinetops, spent six hours drinking at a Tarboro bar on the day of the accident. He crashed his vehicle .02 miles from where Manning crashed.
"We obtained evidence that Walters purchased and consumed the equivalent of 16 malt beverages before driving away from Melanie's Place," said Eric Swain, special agent in charge of ALE's Greenville district. "Even though Walters was in an intoxicated state, he was served malt beverages until the bar closed."
Walters was arrested and charged with possession of marijuana, possession of drug paraphernalia, and driving while impaired, WNCT reports.
Two employees of the bar face charges ranging from obstruction of justice to serving an intoxicated person. Another person faces marijuana charges.