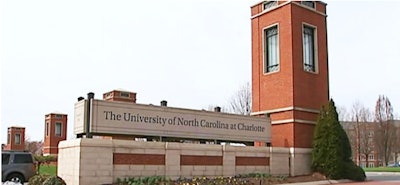 A police search warrant lists disturbing items found in the off-campus home of a UNC Charlotte student after he allegedly talked about shooting people.
The warrant submitted to a judge by UNC Charlotte police last week says when officers searched Matt Saavedra's apartment they found a campus emergency response guide on his wall opened to the active shooter response and evacuation pages. They also found searches of school shootings on his computer and took away blueprints of campus buildings, WSOC TV reports.
UNCC student Saavedra was arrested by Forsyth County Sheriff's Office and charged with a felony for making a false report concerning mass violence on education property. He is currently out on bond and has been involuntarily committed for mental health care.