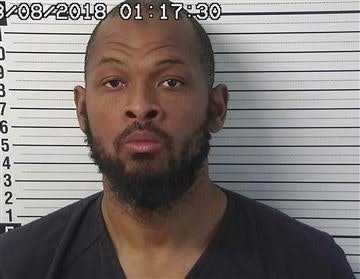 The father of a missing Georgia boy was training children at a New Mexico compound to commit school shootings, Taos County prosecutors said in court documents obtained Wednesday.
The documents say Siraj Ibn Wahhaj was conducting weapons training with semi-automatic rifles at the compound where 11 hungry children were found in filthy conditions and five adults were arrested on a variety of charges.
Siraj Ibn Wahhaj and Lucas Morton are each facing 11 counts of child abuse. Also charged are three women, believed to be the children's mothers: Jany Leveille, Hujrah Wahhaj and Subhannah Wahhaj. Other charges are expected.
Prosecutor Timothy Hasson filed the documents while asking that Siraj Ibn Wahhaj be held without bail after he was arrested last week with four other adults facing child abuse charges, KDVR reports
Siraj Ibn Wahhaj is the son of the Brooklyn imam of the same name, 68, who heads the Masjid At-Taqwa in Bedford-Stuyvesant, several congregants at the mosque confirmed to The New York Post.
Prosecutors named the elder Siraj Wahhaj — born Jeffrey Kearse — as an unindicted co-conspirator in the 1993 World Trade Center bombing. He also was a character witness in the trial of convicted terror plotter Sheik Omar Abdel Rahman.