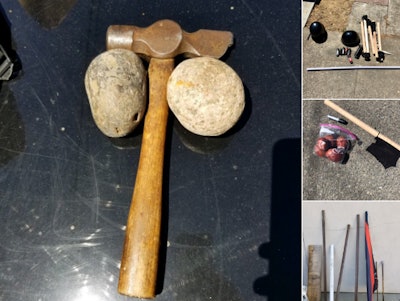 So-called "Antifa" protesters in Berkeley, California turned violent Sunday when members of the group were seen smashing the windows of a U.S. Marines Corps recruiting office, according to Fox News.
In addition to damaging a USMC recruiting office, Berkeley police said "an extremist element among a large group" damaged 21 city vehicles, setting one on fire, and slashed their tires.
The group also set fires in trash bins, which were quickly extinguished.
Police said in a Tweet that they had made 17 arrests and confiscated a number of weapons.
We are confiscating weapons and making arrests. pic.twitter.com/YisxhW4FM0

— Berkeley Police (@berkeleypolice) August 5, 2018