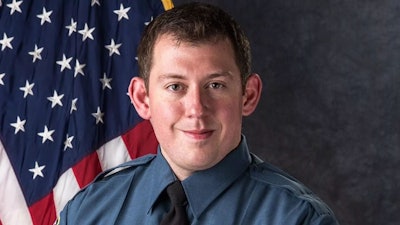 Colorado Springs Police Officer Cem Duzel remained in critical condition Friday morning, but was showing signs of "movement on both sides of his body" overnight, according to the department.
Duzel's family arrived in the city late Thursday to be at the side of the officer who was gravely wounded in a shooting early Thursday morning.
According to police radio traffic obtained by KOAA, there were at least three calls from witnesses in the area who called 911 to report hearing gunshots or seeing a man tuck a pistol in his waistband.
Within 10 minutes of Officer Duzel and others being sent to the area, they reported shots fired and urgently called for medical units as an officer was down. Officers called for the medics to hurry as the officer had suffered a critical gunshot wound.
A short time later, officers on scene reported the suspect was also down and multiple officers had fired their weapons.
Officer Duzel is currently undergoing treatment at UCHealth Memorial. El Paso County Sheriff's Office spokesperson Jackie Kirby described Officer Duzel as being "gravely wounded."
31-year-old Karrar Noaman Al Khammasi is in custody on multiple charges following the shooting.