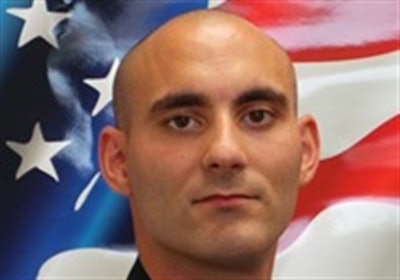 A man suspected of shooting a Fort Myers, FL, police officer in the head Saturday night was targeted for deportation after an arrest in 2010.
An ICE hold was requested for Wisner Desmaret, a Haitian national, after a 2010 arrest for burglary, theft and possession of burglary tools. The state attorney's office decided not to prosecute the case for what they said was insufficient evidence, the News-Press reports.
Saturday night Fort Myers Officer Adam Jobbers-Miller was shot in the head during a foot pursuit. He remains in Lee Memorial Hospital in "critical but stable condition."
Desmaret also remains at Lee Memorial in custody and under guard after suffering a non-life-threatening injury Saturday night. He will face eight felonies, including attempted first-degree murder, a charge carrying a maximum sentence of life in prison, the News-Press reports.
Tammy Spicer, spokeswoman for ICE, Central and Northern Florida, confirmed Tuesday that ICE has also placed a new detainer on Desmaret.
Late Tuesday afternoon the Fort Myers Police Department indicated in a news release that Jobbers-Miller is showing "positive signs" after surgeries and treatment for his injury.