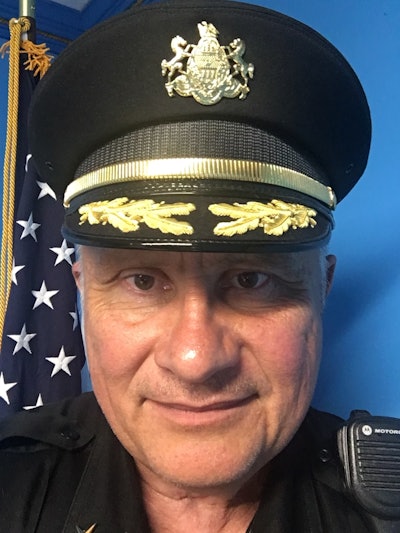 The chief of the Indian Lake (PA) Police Department is the third and final nominee for HAIX Hero of the Month for July.
Chief Jerry Bellak was nominated by the mayor of the small Somerset County community. Indian Lake Borough Mayor Michael Miscoe wrote that Bellak, a 37-year law enforcement veteran, has transformed the police department since becoming chief two years ago.
"In an area where break-in crimes had never been solved, Chief Bellak has solved every single one of them since becoming chief," Miscoe wrote. The chief was also praised for his quick response to a house fire, for pulling a school bus out of a ditch during a winter storm, and helping a resident find a lost dog. "Chief Bellak takes the obligation to protect and serve the community seriously…. He has demonstrated how valuable competent and effective law enforcement can be and all residents in the borough consider Chief Bellak a hero of the community," the mayor added.
To vote for Chief Bellak as HAIX Hero of the Month, give him a "like" on the POLICE Magazine Facebook page.
The winner of the HAIX Hero of the Month will be the officer receiving the most "likes." The winner will be named next Monday and will receive a pair of boots from HAIX.