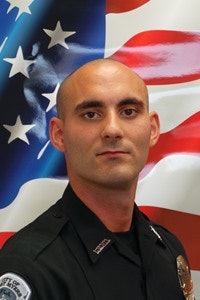 A Fort Myers (FL) police officer who was wounded by gunfire shot on Saturday night is now listed in critical but stable condition, according to WFTX-TV.
Officer Adam Jobbers-Miller was reportedly responding to a call at a gas station when a gunman opened fire on him. Jobbers-Miller was rushed to a local hospital where he underwent emergency surgery.
Fort Myers Chief of Police Derrick Diggs said in a Facebook post, "Words cannot express the emotions running through the Fort Myers Police family at this time. Our department spent the night in anxious anticipation as our comrade and co-worker underwent lifesaving surgery. We are grateful to the many people and agencies who have expressed their support, to the medical professionals who rushed to save him and to the Lee County Sheriff's Office, the Florida Department of Law Enforcement (FDLE) and the Florida Highway Patrol (FHP) for their immediate assistance with this situation."
The suspect was taken into custody.