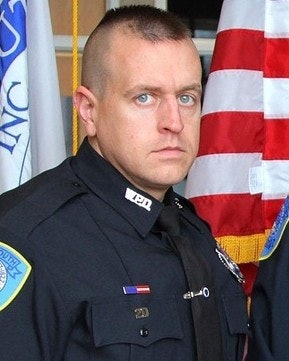 The debate over the death penalty in Massachusetts has been reignited in the wake of the murder of Weymouth (MA) Police Sergeant Michael Chesna on Sunday.
Massachusetts Governor Charlie Baker has stated that he believes the death penalty should apply to cop-killers, and has already increased penalties for attacks on police officers, signing a bill earlier this year "that included a new mandatory minimum sentence for assault and battery on a police officer causing serious bodily injury" according to MassLive.com.
The death penalty ended in Massachusetts in 1984, and several efforts to put it back on the books have failed. But the shocking murder of Officer Chesna on Sunday has reignited the debate.
Officer Chesna was killed when a suspect — identified as Emanuel Lopes — struck Chesna in the head with a large rock, took his gun and then shot Chesna in the head and chest, the Norfolk District Attorney's Office told Weymouth Patch.