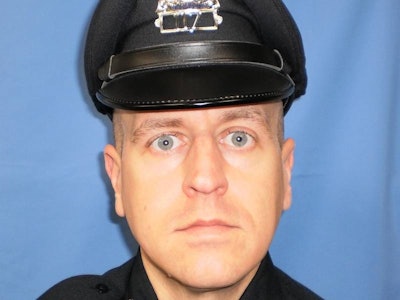 A Weymouth, MA, police officer and a bystander were shot to death Sunday morning by a suspect who attacked the officer and grabbed his duty gun, officials said.
Officer Michael Chesna, 42, was killed when a suspect identified as Emanuel Lopes, 20, struck Chesna in the head with a large rock, took his gun and then shot Chesna in the head and chest, the Norfolk District Attorney's Office told the Weymouth Patch.
Lopes also allegedly fired more shots as he fled from police. One of those rounds reportedly entered a home and killed a woman.
Lopes was shot by police in the leg and apprehended.
Chesna was responding to a report of an erratic driver.
Lopes was previously arrested in October and charged with distribute cocaine to a minor, possession to distribute cocaine and resisting arrest, the Patriot Ledger reports.