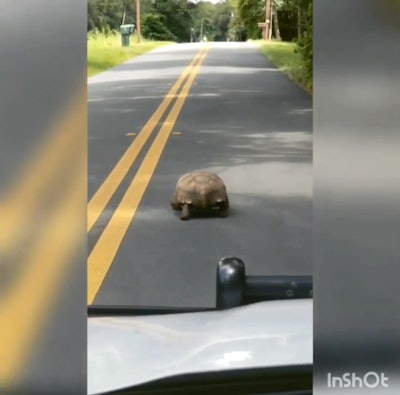 Marion County (FL) Sheriff's Office posted a video rant to Facebook in which Deputy Bryan Bowman mocks an unseen subject for "going one mile per hour in a 30-mile-per-hour zone."
"The guy is easily a hundred. He shouldn't be out on the roadway to being with! I tried to talk to him — he snapped at me. I don't know what this guy's deal is!"
Bowman then flips the video camera's lens away from himself and points it out the windscreen of his cruiser, revealing a massive tortoise ambling down the two-lane road.
"Come on grandpa! I got places to be!" Bowman said.