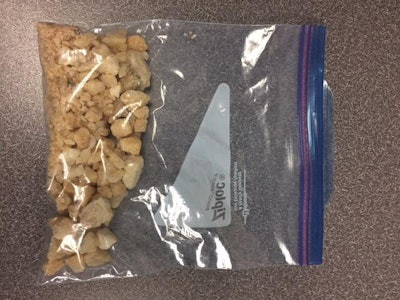 An Oregon Man — identified as 25-year-old Toren Paul Flom — was in possession of 458 grams of the psychoactive drug, Molly/MDMA (3,4-Methylenedioxymethamphetamine) in his vehicle when he crashed his car into an occupied Drugs and Vice Division canine unit vehicle, according to a Portland Police Bureau press release.
"The suspect was arrested without further incident," police said in a statement. "There were no injuries to the suspect, officers or police canine as a result of the crash."
However, discovery of the drugs led to a subsequent search of the suspect's residence, where investigators located and seized an additional 115 grams of MDMA.
The estimated wholesale value of the seized MDMA is $45,000.
Suspect Arrested and Narcotics Seized During Sunday Morning Drugs and Vice Investigation (Photo) https://t.co/FGynIXztX8 pic.twitter.com/L7OdnDNmRB

— Portland Police (@PortlandPolice) July 15, 2018