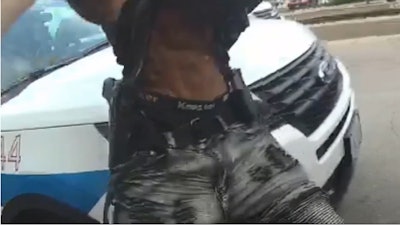 VIDEO: Chicago Police Release Body-Camera Footage of Fatal OIS
Less than a day after the fatal police shooting of 37-year-old Harith Augustus — which sparked protests and clashes with police — the Chicago department on Sunday released a portion of body camera footage that recorded the incident.
The video runs less than a minute and does not include sound, according to the Chicago Tribune.
The footage appears to show Harith Augustus move his hand toward his waistband, where there appears to be a gun and magazine are tucked into his pants.
CPD Superintendent Eddie Johnson said, "We're not trying to hide anything. We're not trying to fluff anything. The video speaks for itself."