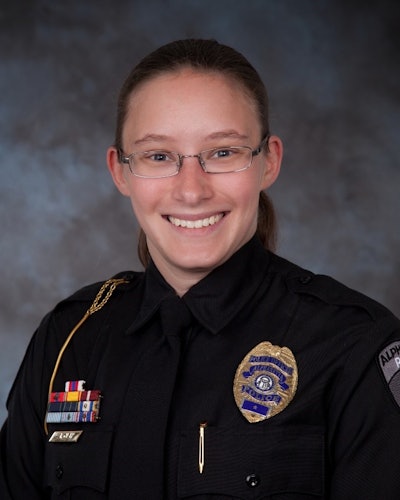 Officer Amanda Clay of the Alpharetta (GA) Department of Public Safety has been nominated for HAIX Hero of the Month for July.
A 10-year veteran of law enforcement, Officer Clay started her career as an Explorer. Today, she is one of the advisors for the Alpharetta DPS Explorer program. She is also involved with the department's iCan Bike program. Through the iCan Bike program, she helps to teach 40 special needs children to ride bicycles.
The officer who nominated Officer Clay wrote: [The iCan Bike] program often means that these special needs children can participate in an activity with their typically developing peers for the first time in their lives." Some of the families of the children in the program cannot afford bicycles for their children, so Officer Clay has actually bought bikes for them out of her own pocket.
To vote for Officer Clay as HAIX Hero of the Month, give her a "like" on the POLICE Magazine Facebook page.
Two more law enforcement officers will be nominated in July for HAIX Hero of the Month. The winner will be the officer receiving the most "likes." The winner will be named on the final Monday of July and will receive a pair of boots from HAIX.