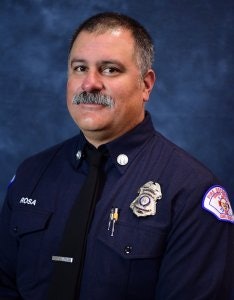 A 77-year-old man has been arrested in the murder case of Captain Dave Rosa — a 17-year veteran with the Long Beach (CA) Fire Department who was shot and killed while responding to a fire at a retirement home, according to KTLA-TV. The shooting left two other people wounded.
Long Beach Police Chief Robert Luna said that Thomas Kim — who reportedly lived at the retirement facility — was arrested and booked on suspicion of murder, two counts of attempted murder, and arson.
Rosa is survived by a wife and two children.