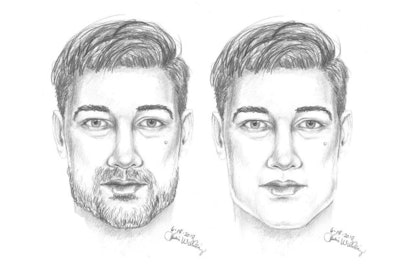 Police say that a man posing as a police officer stopped a woman for a traffic violation and then raped her in the back of his SUV. The man is described as Hispanic with "slicked-back black hair, thick eyebrows, a mustache and stubble on his face," according to the Dallas Morning News.
The suspect is roughly 25 years old, stands at 6'2" and weighs approximately 250 pounds.
He was wearing a black tactical-style uniform with a badge and duty belt, according to Grand Prairie (TX) Police.