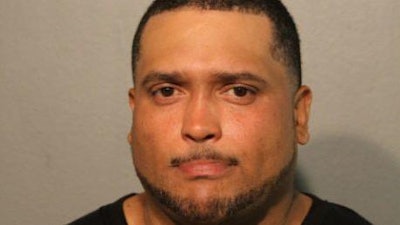 Miguel Acevedo — who Chicago Police say has a long criminal history — was able to get a loaded .22-caliber handgun into a police station lockup over the weekend, according to the Chicago Tribune.
The gun was discovered by a maintenance employee who was cleaning a holding cell.
In a statement to the Tribune, a spokesman for police Superintendent Eddie Johnson said the department has opened an internal investigation into how three officers and a civilian aide apparently missed the gun. They could face suspension.