A five-day operation conducted by U.S. Immigration and Customs Enforcement (ICE), ICE's Homeland Security Investigations (HSI) and U.S. Customs and Border Protection's (CBP) New Jersey Field Office culminated in the arrest of 91 foreign nationals in the country illegally, according to an ICE press release.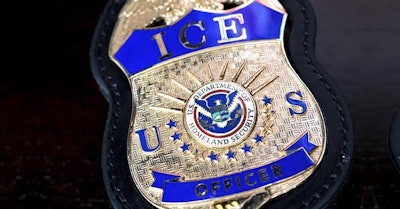 Of those arrested during the operation—which was spearheaded by ICE's Enforcement and Removal Operations (ERO)—77 percent were convicted criminals and 70 percent of them had prior felony convictions, ICE said.
"The remarkable results of our officers and law enforcement partners highlight ICE's ongoing commitment to public safety," said John Tsoukaris, Field Office Director of ERO Newark said in a written statement. "This operation focuses on the arrest of individuals convicted of serious crimes and are a threat to public safety. Because of the targeted efforts of these professional officers, there are 91 fewer criminals in our communities."
These individuals will go through removal proceedings before an Immigration Judge or for those under a final order of removal, arrangements will be made to remove them from the United States.