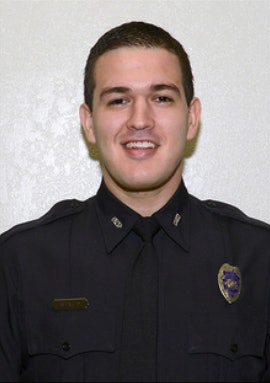 An Orlando police officer is in a coma and has a long road to recovery after being shot by a felon who eventually killed four children during a standoff.
A trauma surgeon said Wednesday at a news conference that Orlando Police Officer Kevin Valencia is in critical condition but has shown signs of responsiveness, the Associated Press reports.
Valencia's wife, Meghan, said that her husband is a fighter and she asked for prayers.