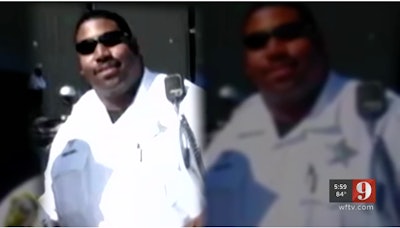 VIDEO: Man Accused of Killing Florida Deputy in Crash Gets $1K Fine
An 80-year-old man accused of causing a crash that killed an Orange County deputy was initially expected to appear in court Tuesday for an hours-long hearing to fight a $164 ticket, but he chose to have his lawyers arrange a plea deal and was given a $1,000 fine.
In January 2017, the Florida Highway Patrol said Billie Jarrard made a left turn into the direct path of deputy Norm Lewis' motorcycle on Pine Hills Road.
Lewis, an 11-year-veteran, was setting up a perimeter in the search for Markeith Loyd, who is accused of murdering Orlando police Lt. Debra Clayton earlier that day.
Jarrard, whom FHP said no longer drives, was cited for failing to yield to oncoming traffic.