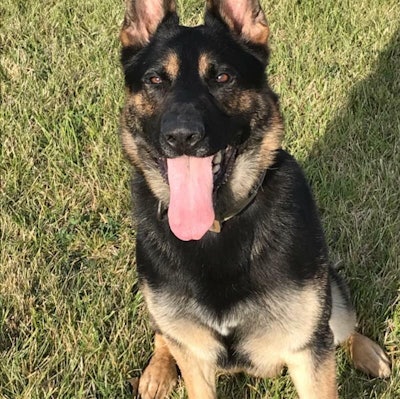 A Genesee County (MI) Sheriff's K-9 dog has died, according to Sheriff Robert Pickell.
Sheriff Pickell said on Thursday that K-9 "Rocky" died after a training exercise in which the dog swallowed an unidentified "foreign object."
Sheriff Pickell said that "unbeknownst to our Deputies, Rocky attempted to swallow a foreign object," according to MLive.com.
"Deputies acted quickly, rushing the K-9 to a medical facility for emergency treatment, however, efforts to revive Rocky were not successful," Sheriff Pickell said.
"This is a tremendously sad loss for not only our office, but for all who had interaction with our K-9 team," Pickell said.
"Our thoughts are with Deputy Sordyl, Rocky's trainer and handler, as well as his family who provided a loving home for the K-9 the past several years. Rocky served our office admirably, assisting in tracking of missing children and persons, as well as being cross-trained in explosives detection," "My office will honor Rocky at our upcoming annual Genesee County Sheriff's Office awards banquet, remembering his service and dedication to our community," Sheriff Pickell said.