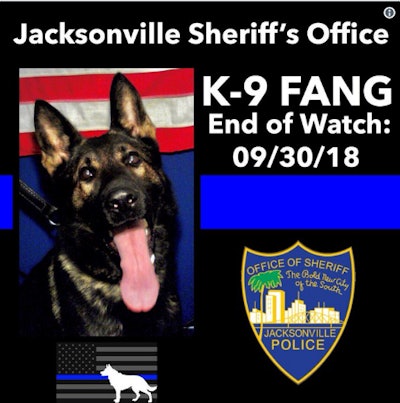 A K-9 with the Jacksonville (FL) Sheriff's Office was shot and killed Sunday morning while chasing an armed carjacking suspect, according to WJTX-TV.
K-9 Fang was shot and killed when officers responded to a call of an armed carjacking taking place just before 0320 hours on Sunday.
The sheriff's office said the suspect was apprehended by another K-9 at the scene and arrested. The suspect's name was not immediately released.
Fang was a 3-year-old German shepherd that performed both patrol and bomb-detection duties.