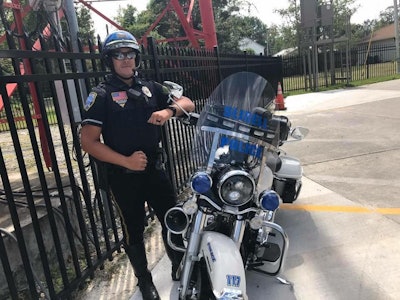 A motorcycle officer with the Slidell (LA) Police Department was involved in a traffic collision on Tuesday while escorting a funeral. He is reportedly now in stable condition at a New Orleans hospital and slowly improving, according to WDSU-TV.
Officer Jason Seals was participating in the funeral escort on his patrol motorcycle when a vehicle unexpectedly pulled out in front of him, causing him to strike the vehicle and be ejected from his motorcycle, the department said on Facebook.
"At this time, Officer Seals is stabilized, which is a miracle in itself," the Facebook post said. "It's still too early to speculate on a possible prognosis for Officer Seals, but we are all optimistic. The next 24 hours is a very critical time for our officer, who is also a loving husband and father. We are asking for your continued prayers and support. So far, all of your prayers have been answered!"