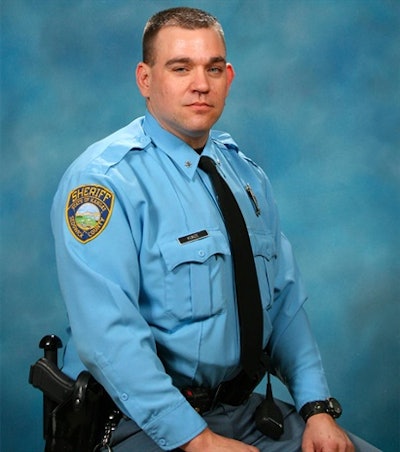 Sheriff Jeff Easter of the of the Sedgwick County (KS) Sheriff's Office says that at least two other people could have been murdered by a man who shot and killed Deputy Robert Kunze on Sunday.
The mortally wounded deputy collapsed after being struck above his body armor, but managed to kill his attacker, identified as 29-year-old Robert Greeson.
The 41-year-old deputy protected the lives of two witnesses—an adult and a teenager—standing nearby, Sheriff Easter said.
"They were in grave danger if he [Greeson] would have survived," Easter said. "Because if you're willing to kill a law enforcement officer …. (you'll) take the life of anybody."
Deputy Kunze had been with department since 2006. He previously had been a deputy with the Shawnee County Sheriff's Office for six years. He is survived by his wife and a child.