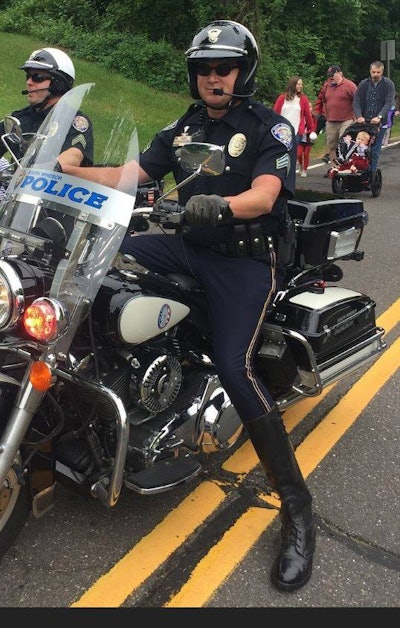 According to information released by the South Windsor (CT) Police Department, four people—a sheriff's deputy and two nurses—were alternating performing chest compressions while another man forced air into Sergeant Matthew Mainieri's body.
Mainieri—a 20-year veteran of the department—had attempted to break up a fight at a bar in Murrels Inlet, South Carolina on Sunday.
Bystanders called 911 before attempting to keep Mainieri from succumbing to his injuries, according to the report filed by the Georgetown County Sheriff's Office corporal who was the first to respond to the scene.
South Carolina deputies have charged 21-year-old Kelton Jess Todd with assault, according to the Hartford Currant. Further charges are pending as the investigation remains ongoing.
Mainieri is survived by his mother, sister, girlfriend, and countless friends.