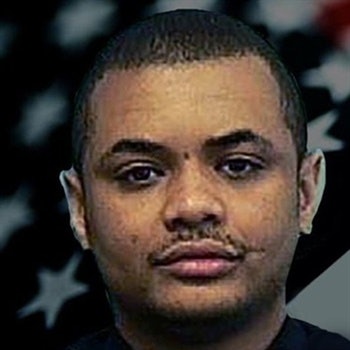 The gunshot that killed a Baltimore detective last November hours before he was to testify in front of a grand jury investigating fellow officers was likely self-inflicted, leaders of an independent review board announced Wednesday.
Detective Sean Suiter was found Nov. 15, dying from a bullet wound to the skull, police and the state medical examiner's office called his on-duty death a homicide. Authorities launched a massive manhunt.
Police said Suiter approached a suspicious man in a vacant West Baltimore lot, got into a struggle and was shot with his own gun. Nobody was ever charged in his death.
In their 207-page final report, the seven-member review board says the evidence they've reviewed "simply does not support anyone other than Detective Suiter himself firing the fatal shot," the Associated Press reports.
Among the evidence: The gun barrel was in contact with Suiter's head when the fatal shot was fired. Nobody else's DNA was found on his weapon. Blood spatter was found inside the right-handed detective's right shirt cuff, indicating his hand and arm were in a high position when the shot was fired.
Baltimore Police Commissioner Gary Tuggle says the death of Sean Suiter officially remains an open case and detectives will continue to investigate as they take into account an outside panel concluding the homicide detective took his own life.
Tuggle said at a news conference Wednesday with the report's authors that it had been shared with homicide detectives investigating the case and the medical examiner, who could revise their conclusions based on its contents, the Baltimore Sun reports.